Sharkbanz Wearable Reviews
Explore the galleries and review widgets below to read and hear from Sharkbanz wearable customers around the world and their experience with the product.
Scroll down to see our Sharkbanz Fishing review section.
Messages from our Customers
Shark Encounter Testimonials
Since 2014, we've received over 100+ unsolicited testimonials from customers using Sharkbanz to deter wild (sometimes aggressive) sharks, including Bull Sharks, Great Whites, Tiger Sharks, and Blacktips.
Below are several worth reading. Slide to your right on Mobile.
The rest can be found amongst our general "All Reviews" section.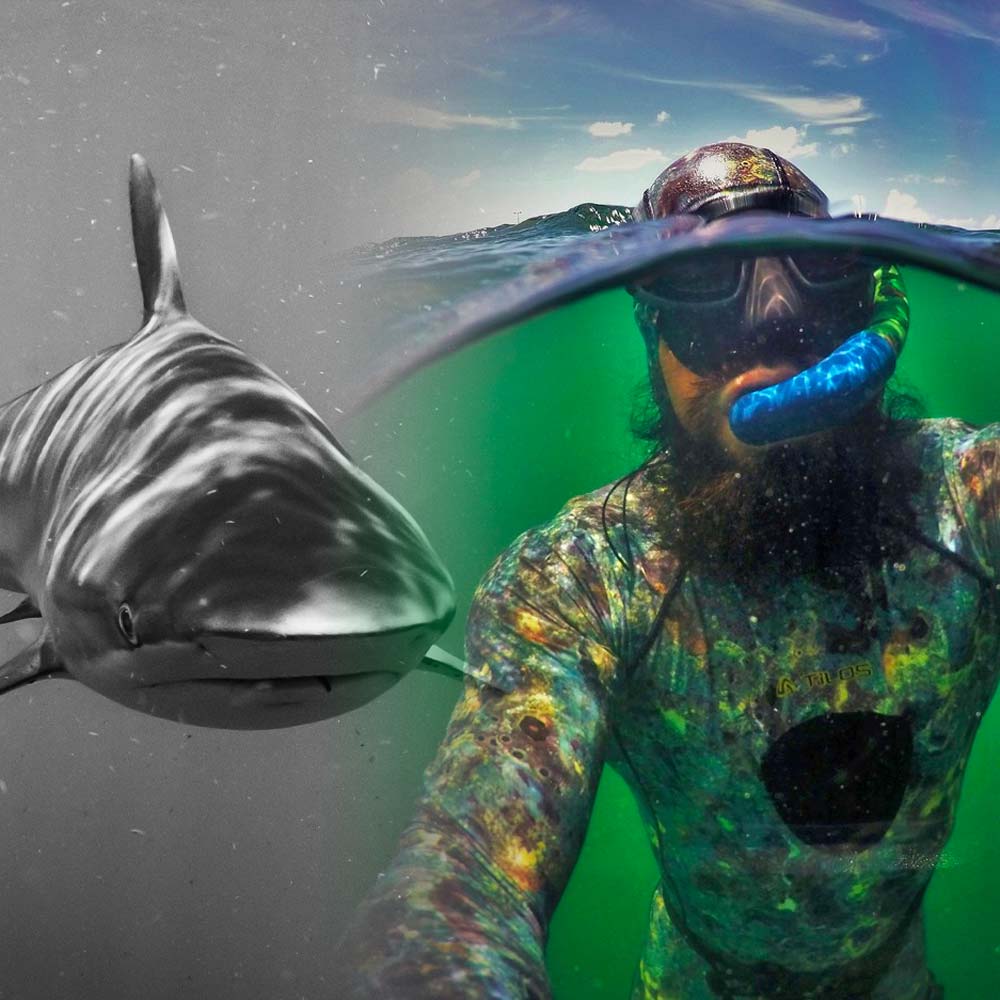 "Life Saving Product"
"I am truly grateful for your product. Two (2) months ago while free-diving the FL Keys, a sizable Bull Shark approached me from below rather deliberately (to say the least). As I maintained a slow hovering kick he veered off right about about 2-3 yards from my left fin (where I placed my Sharkbanz on my ankle) and swiftly darted away. I am VERY GRATEFUL and want to say, THANK YOU! Life saving product."
- Ivan Trent, VA Beach, VA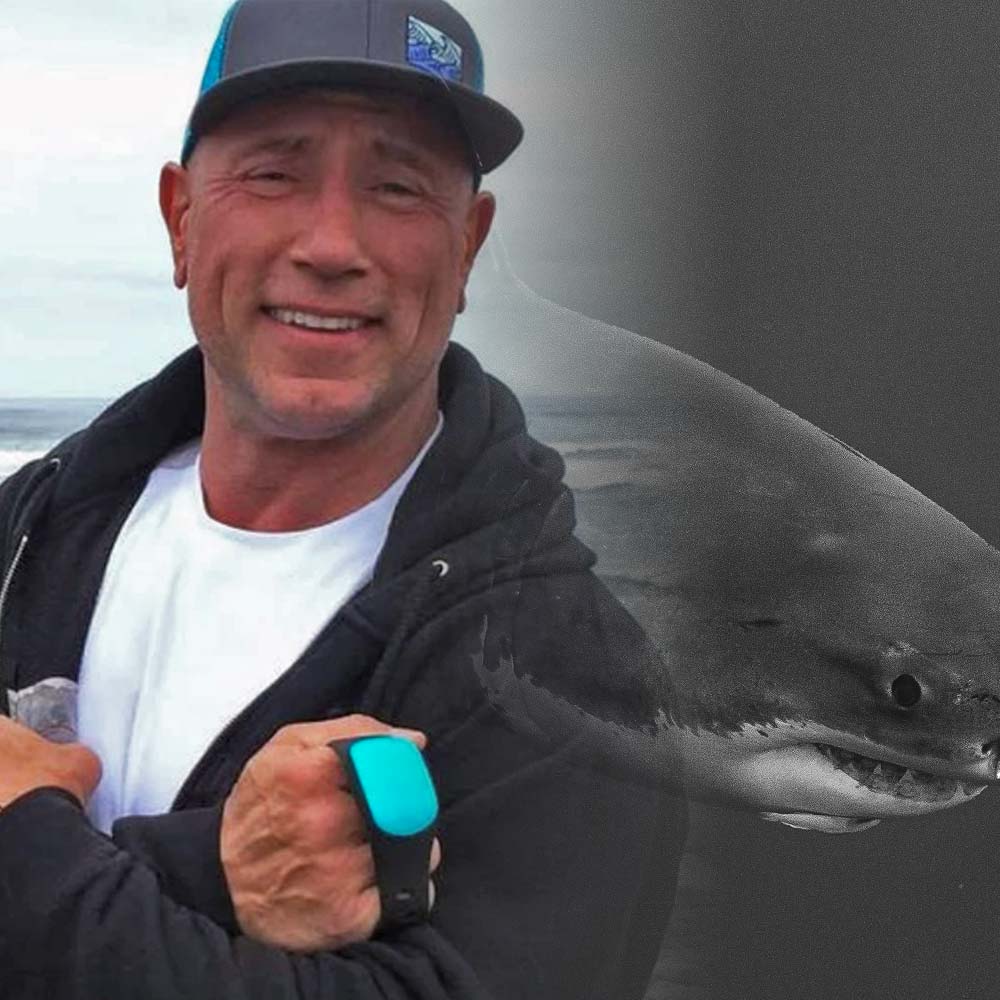 "The White Bolted Out of the Area"
"I had a Great White encounter while paddle surfing the cove [...]. After a cleanup set, I was swimming back to my board when a dorsal fin broke between my board and me. It was a big, dark fin and coming at me hard. It got within five or six feet and thrashed really hard - then suddenly the shark made a violent hard left and bolted out of the area. I wore a Sharkbanz on my right wrist and left ankle. Thank God."
- Michael Skogg, Seaside, OR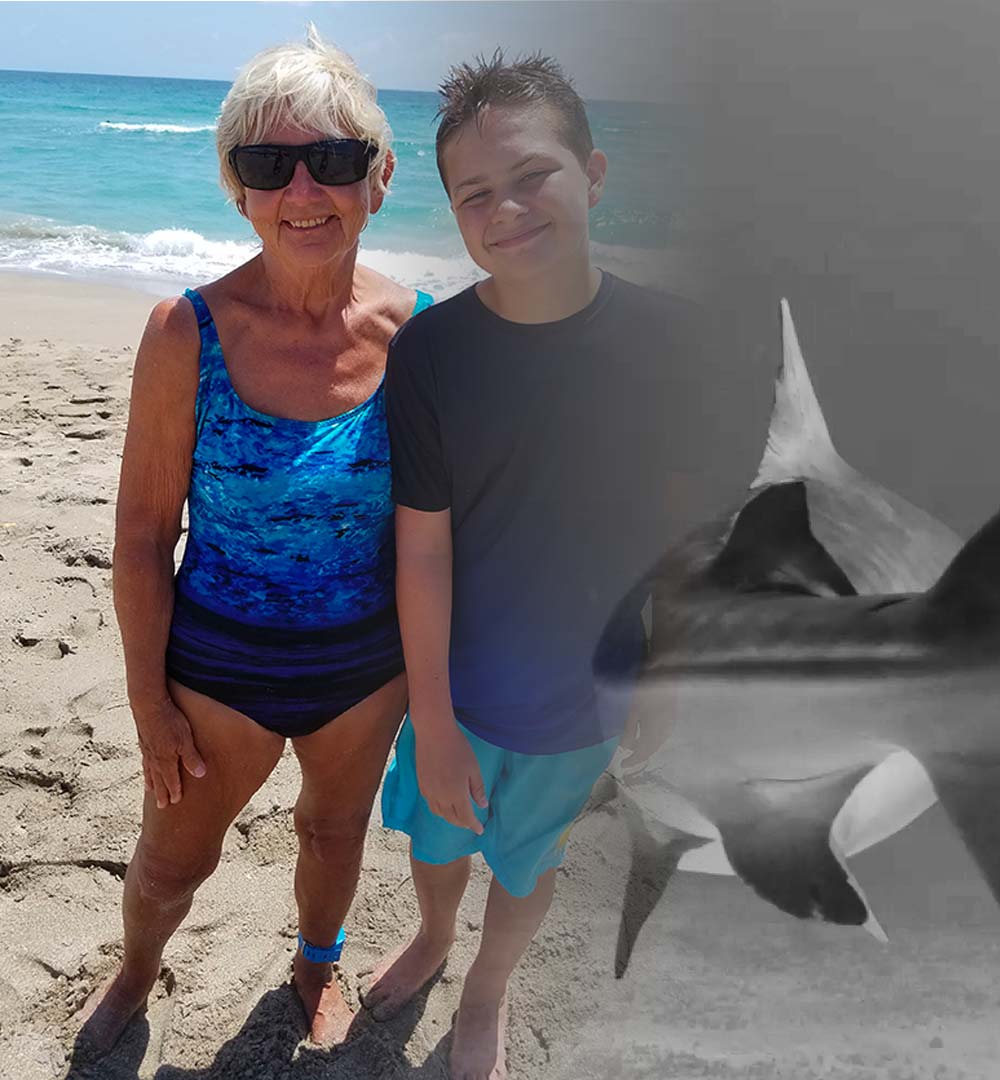 "Thank you Sharkbanz!"
"While swimming at Stuart Beach (FL), I was quite far out wearing my fins and enjoying body surfing off the sand bar. I didn't hear the lifeguard's whistle to clear the swimmers from the water. A Tiger Shark (4-5 feet long) was seen swimming back and forth parallel to shore. As I'm swimming to shore, the shark turns towards me and follows me, getting closer and closer. The water was crystal clear. When he was within about 6 feet of me, the lifeguard noticed he veered away, and it never came near me again."
- Nicky C, Stuart, FL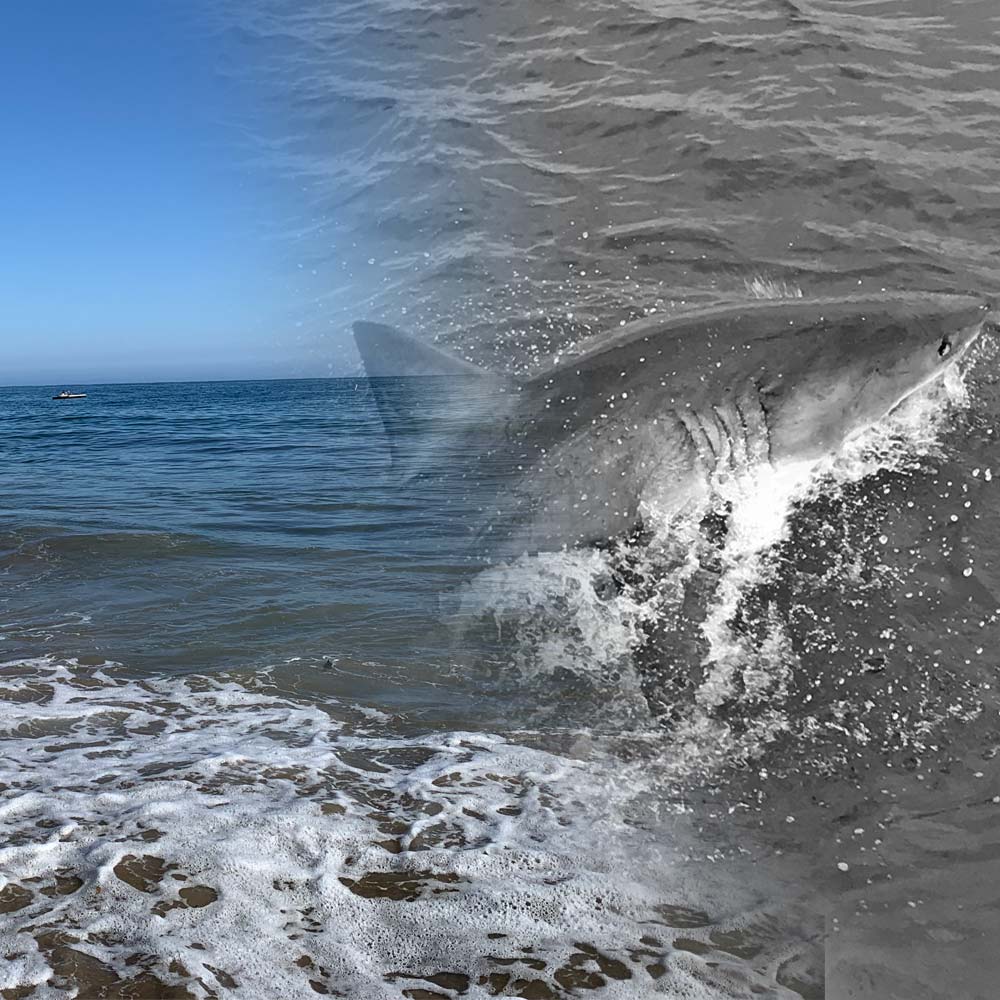 "I Always Wear Mine Now"
"I got my Sharkbanz 2-3 years ago when Great White sightings picked up off my local break near Santa Barbara. On July 4, I was swimming next to my SUP when a 8-10 ft White did a pass on the other side of my board. I was trying to get back on my board and out of the water when it circled back on my side. Just as I thought it was gonna either bump me off or take a chomp (maybe neither but I was pretty shook), I reflexively kicked out my foot with my Sharkbanz on, and the White did a quick 90 degree turn and swam away fast like in your videos! I was stoked as hell but got ashore fast. Needless to say, I always wear it now."
- Scott Fegette, Carpinteria, CA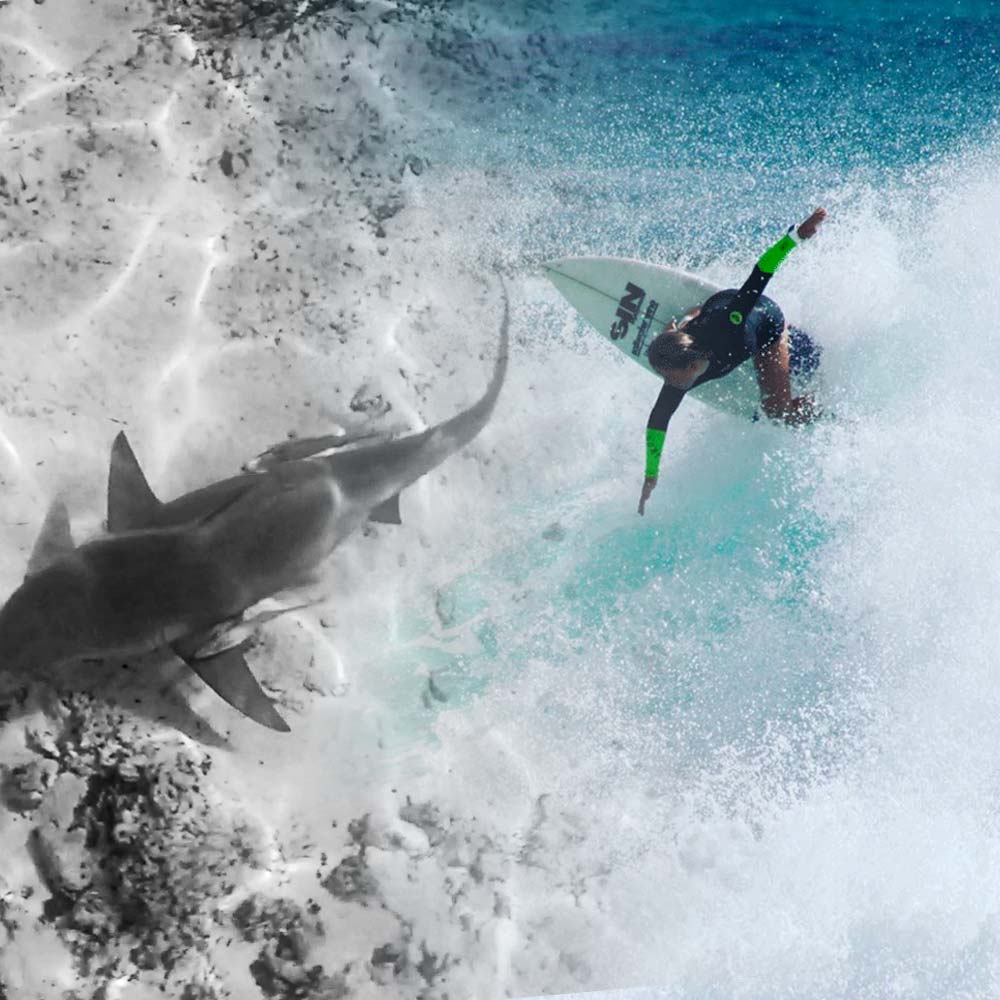 "Shot off like a Rocket"
"On October 19, 2016, I went to surf at one of my local beaches, Blueys. I was surfing with about 5 other surfers when all of a sudden I saw a Bull Shark swimming towards us. It was about 2 M (6 ft) long. It got quite close to me, but then it spun around and shot off like a rocket. I caught the next wave into shore. Meanwhile, my dad got a really good view of the whole thing and was freaking out!! Dad said the Sharkbanz saved us from a possible attack! I love my Sharkbanz and I never go in the ocean without it."
- Charlize Everitt, Boomerang Beach, NSW (AU)
Customer Stories & Shares
Explore #Sharkbanz Community
Families, Divers, Ocean Athletes
Explore All Sharkbanz Reviews
Sharkbanz Fishing Reviews
Explore the galleries and videos below from Captains and fishermen highlighting their Sharkbanz Fishing experience, and then use the Reviews widget to browse all of our Zeppelin product reviews from customers.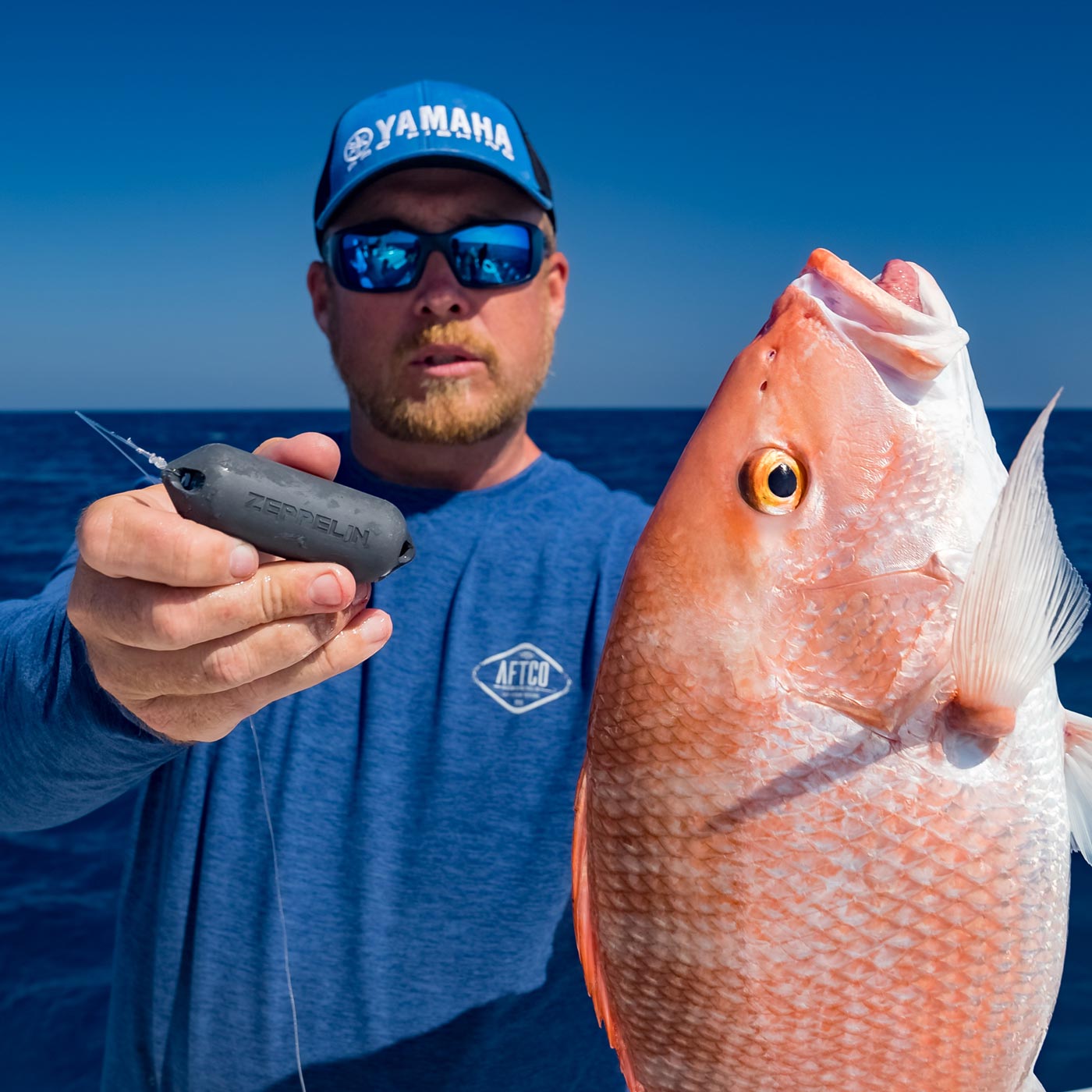 Capt. Billy Delph, Key West, FL | @DelphFishing
"A must-have in your saltwater arsenal"
"At first I was a huge skeptic, but after a lot of testing I figured out how to implement it most effectively, and I can honestly say it works very well in most sharky conditions. It's not like the sharks are casually going up and gently turning their heads. They're like BOOM, and turning away."
Capt. Terry Maxwell, Exmouth, Australia | Charter Captain
"These devices are a god send."
"We typically use these big heavy sinkers, but the sharks will eat them on the way down and [those sinkers] rifle. We started using the Sharkbanz Fishing products, which don't rifle, and we've noticed a far better recovery of the fish. We're definitely noticing a difference. To give an example, where I might lose 16 fish to sharks and bring home 14 fish. With [Sharkbanz], we're probably only losing 3 fish to sharks and getting our bag limits much earlier."
Land More Fish | Sharkbanz Fishing
#ProtectYourCatch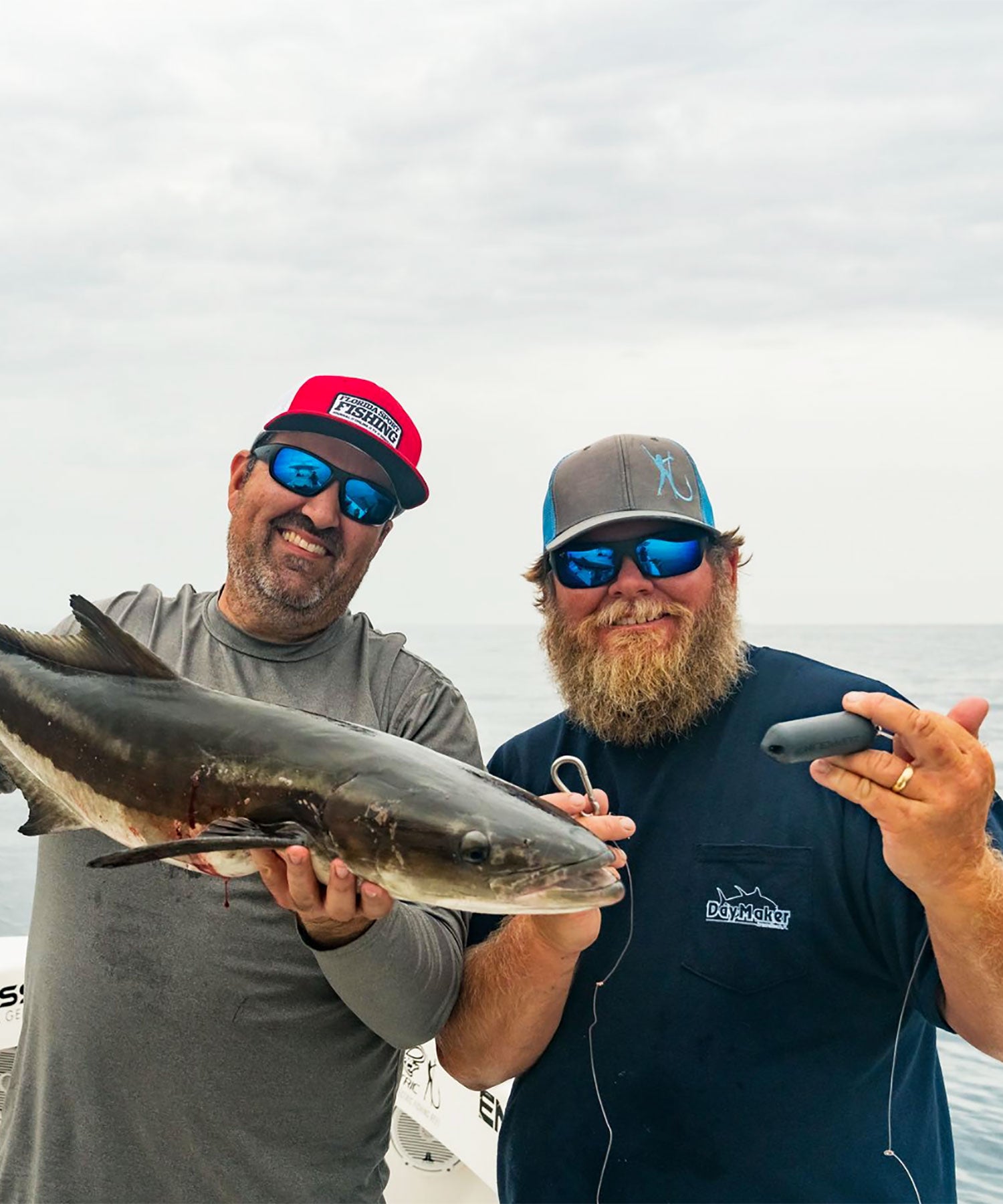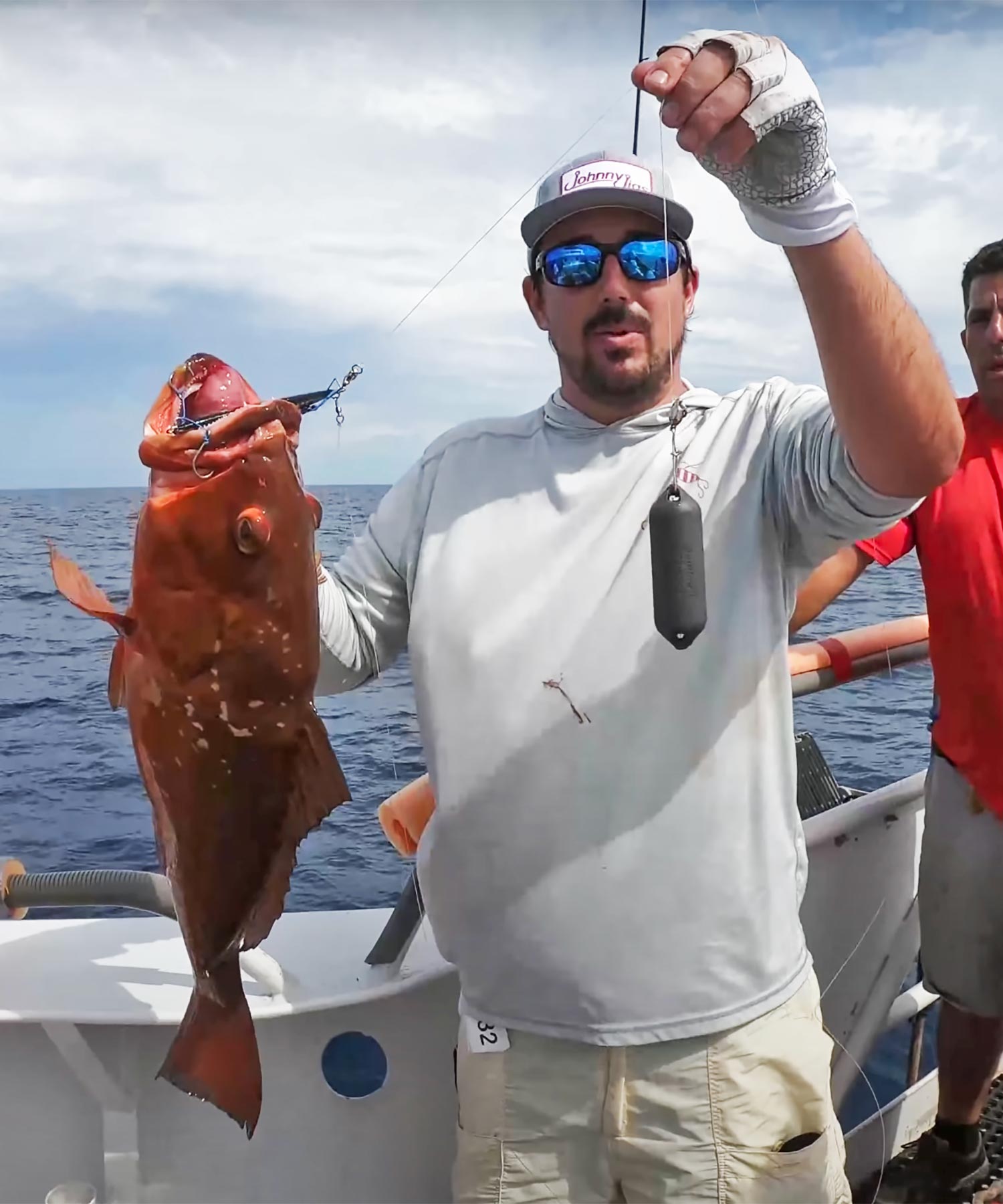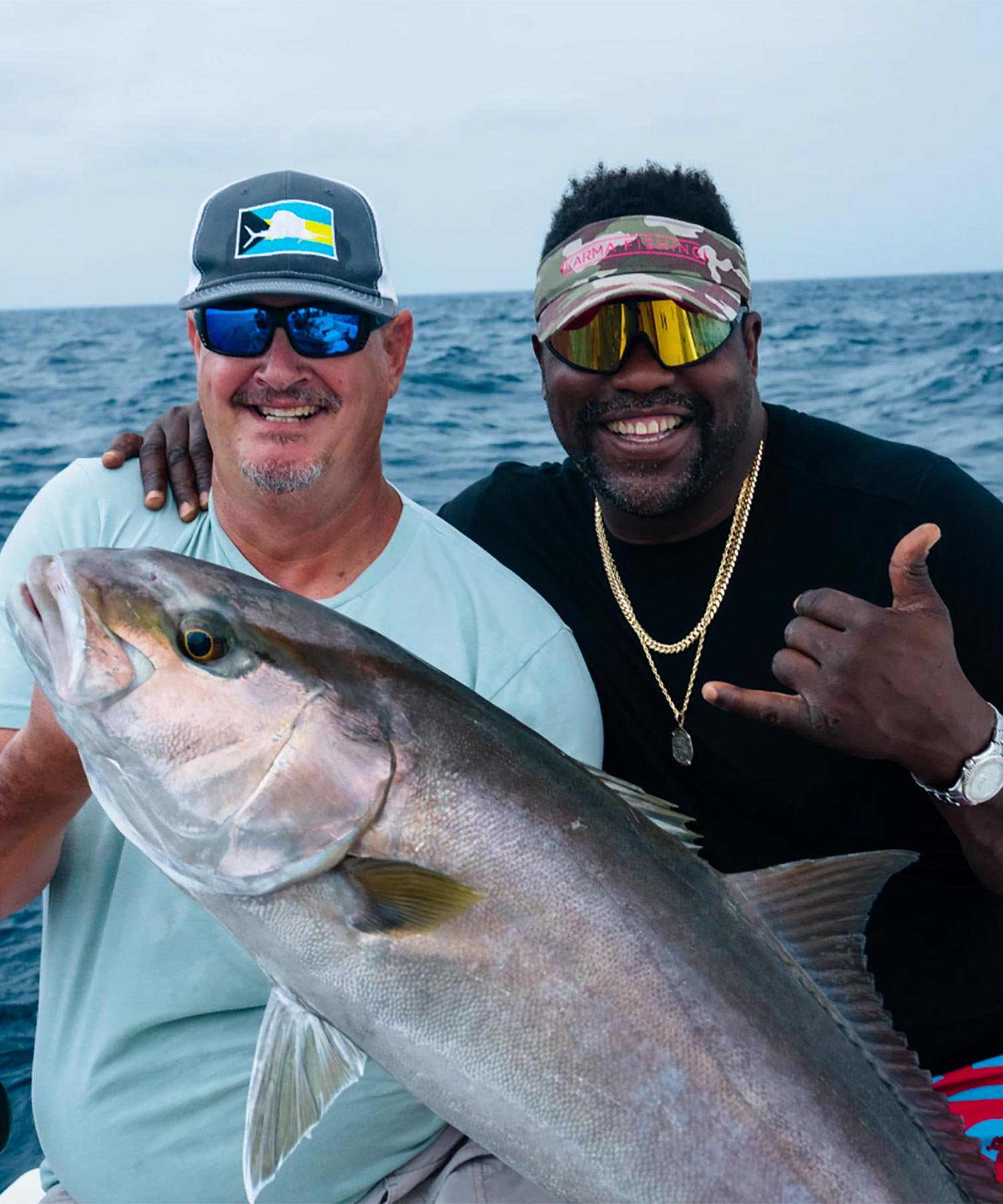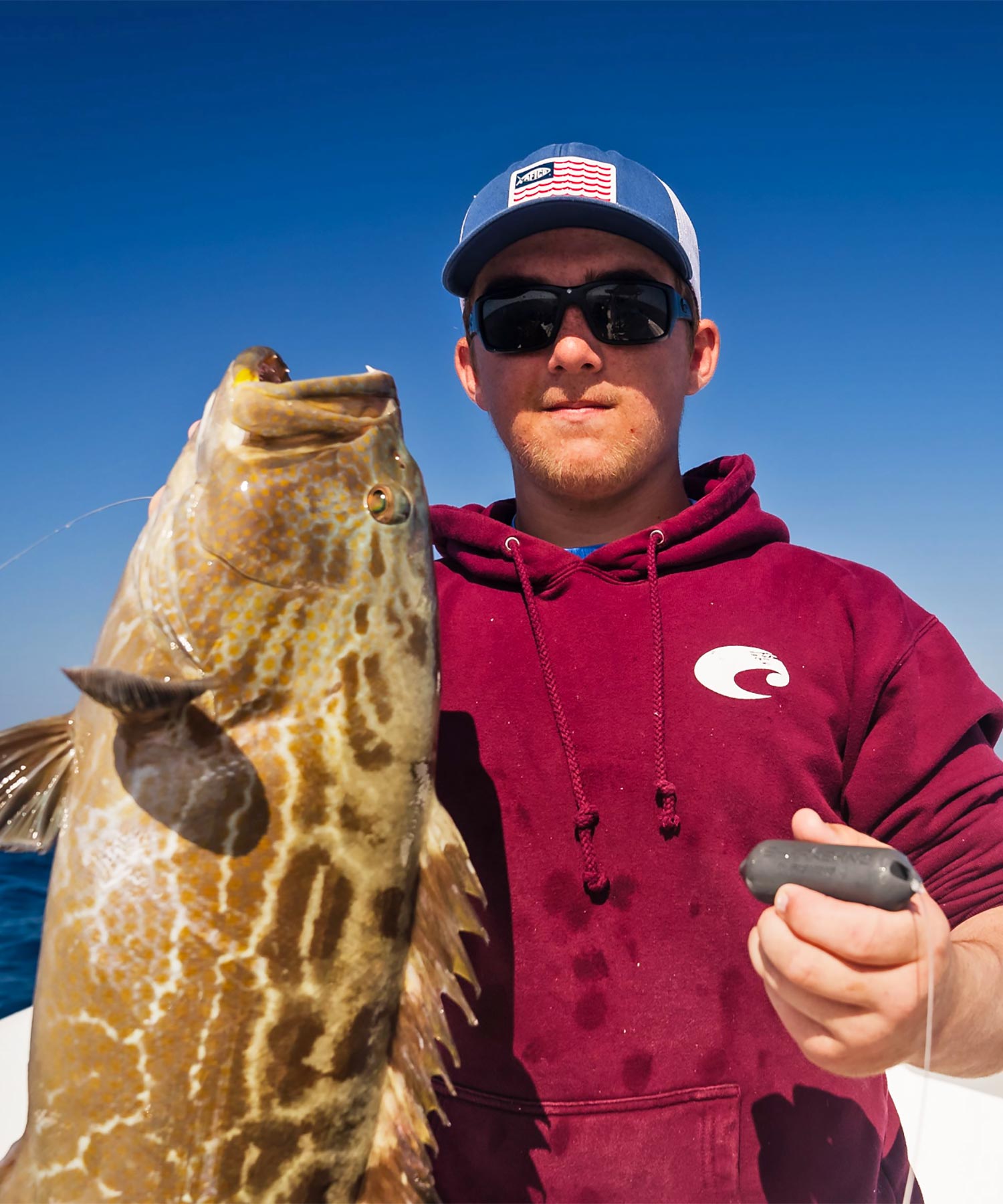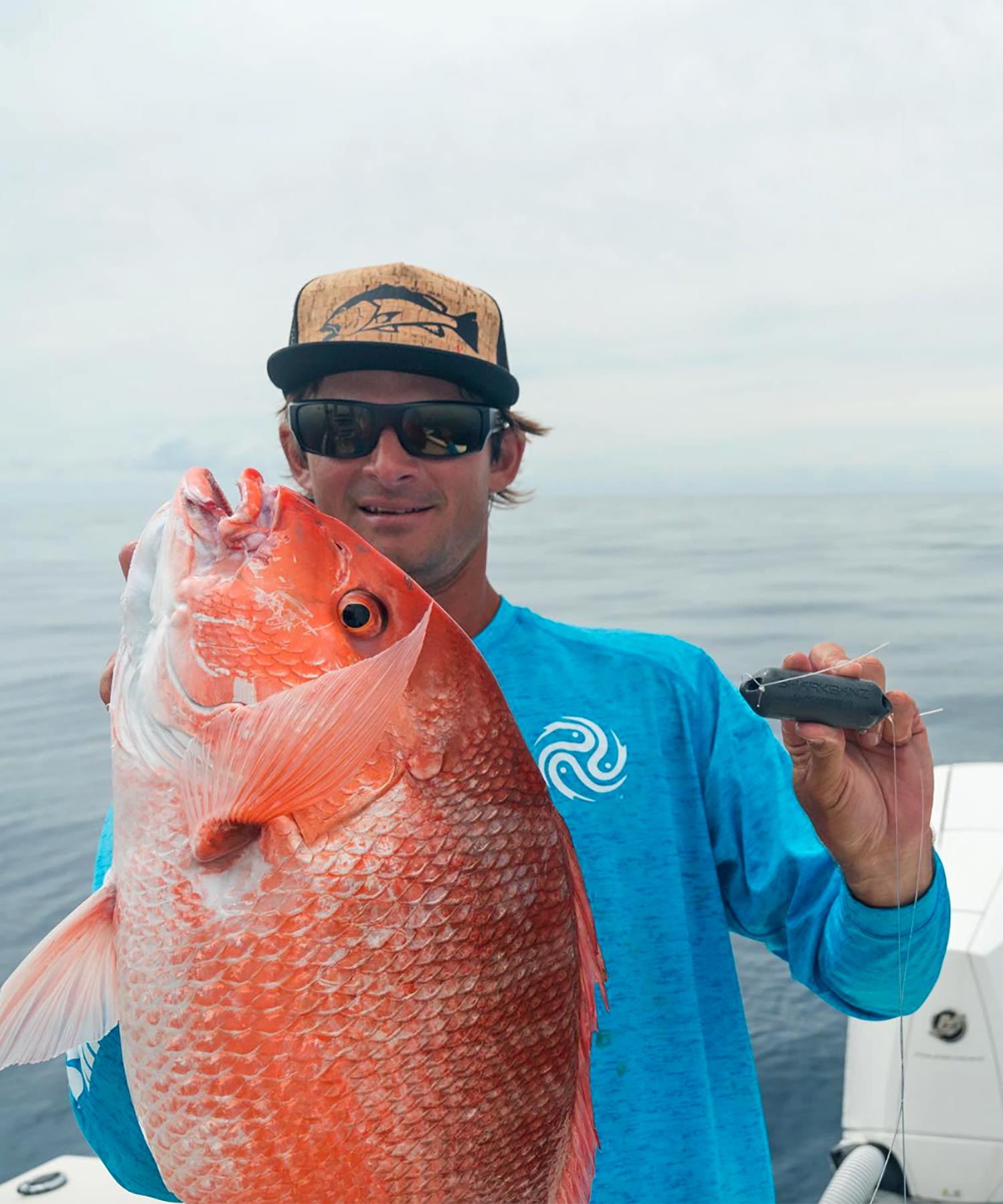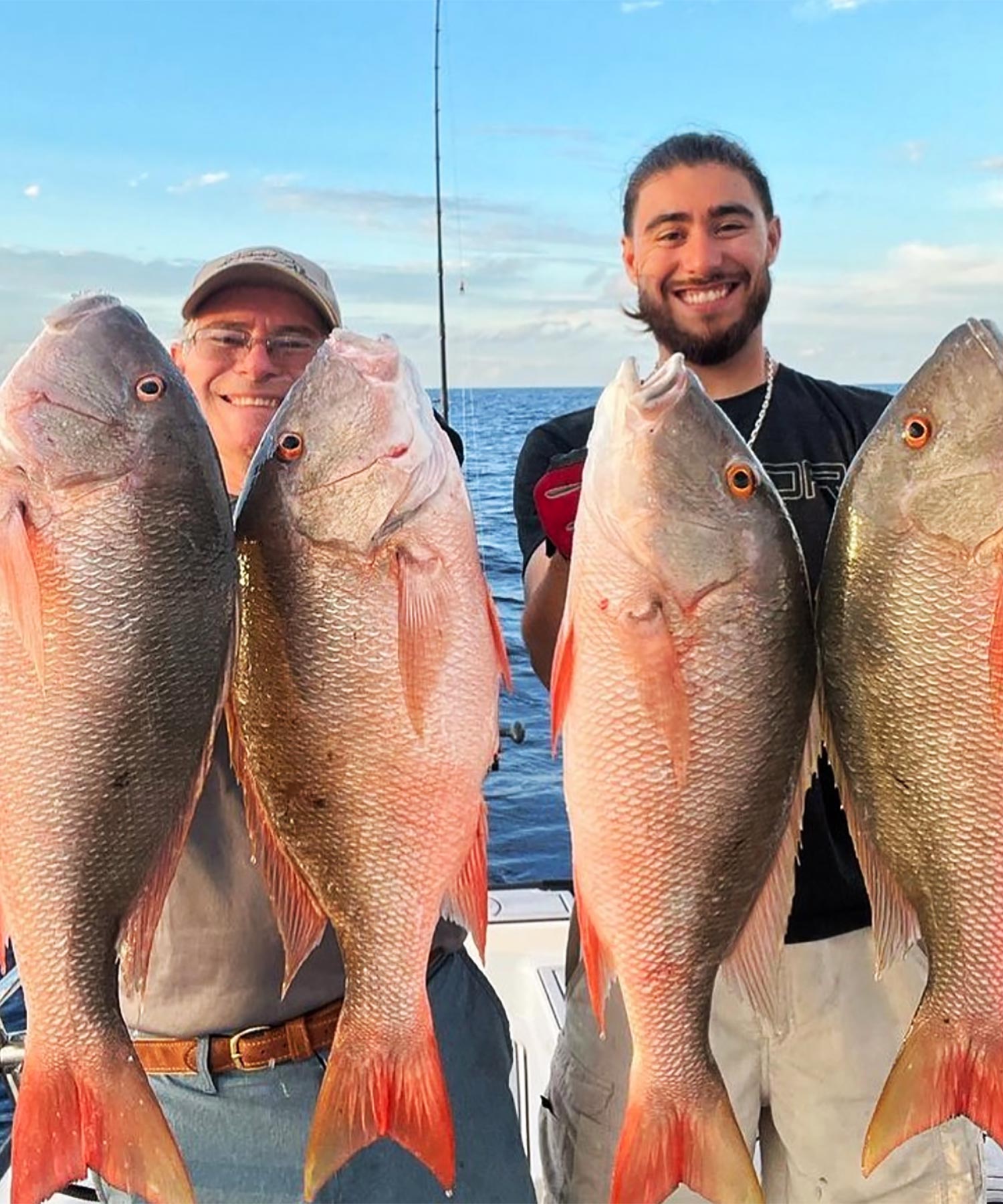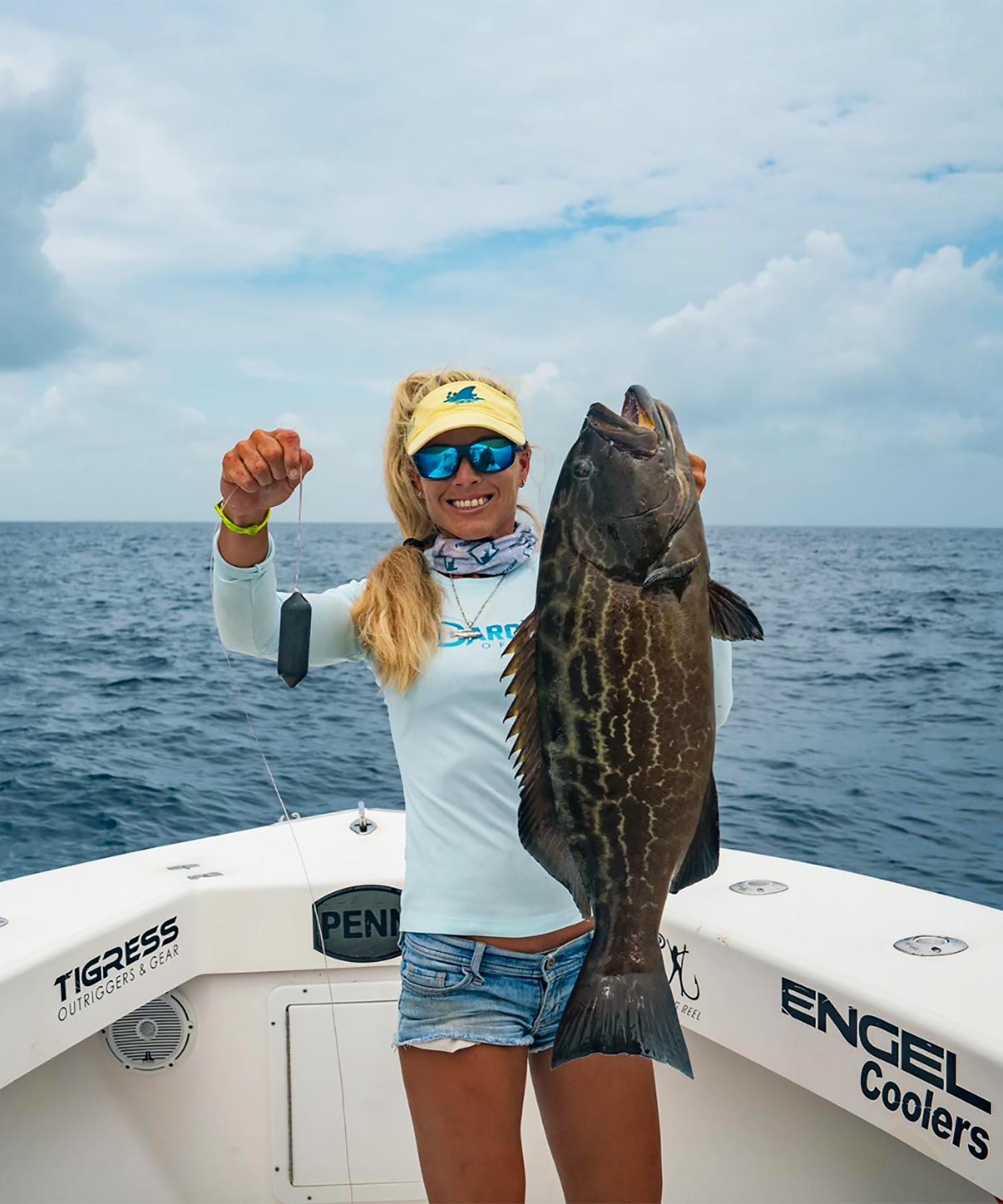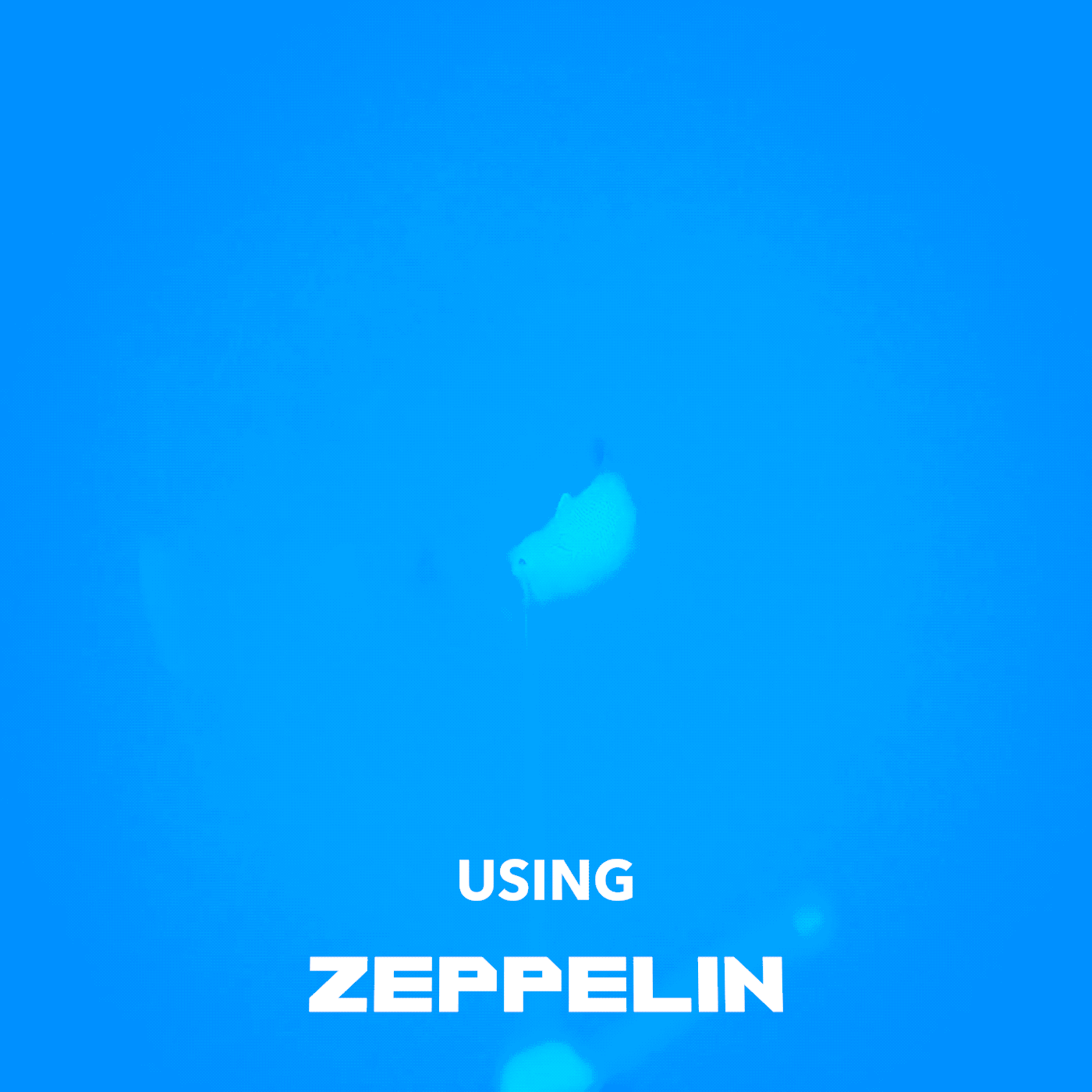 Capt. Chris Mendola, Key West, FL | @FAROUTCHARTERS
"Definitely helps avoid losing trophy Fish"
"Once you see that the Zeppelin works, like we did today where you have multiple sharks just turn off and shoot back down, it's a great feeling."
Sharkbanz Fishing Testimonials / Product Reviews:
Why Pros Trust Sharkbanz Fishing