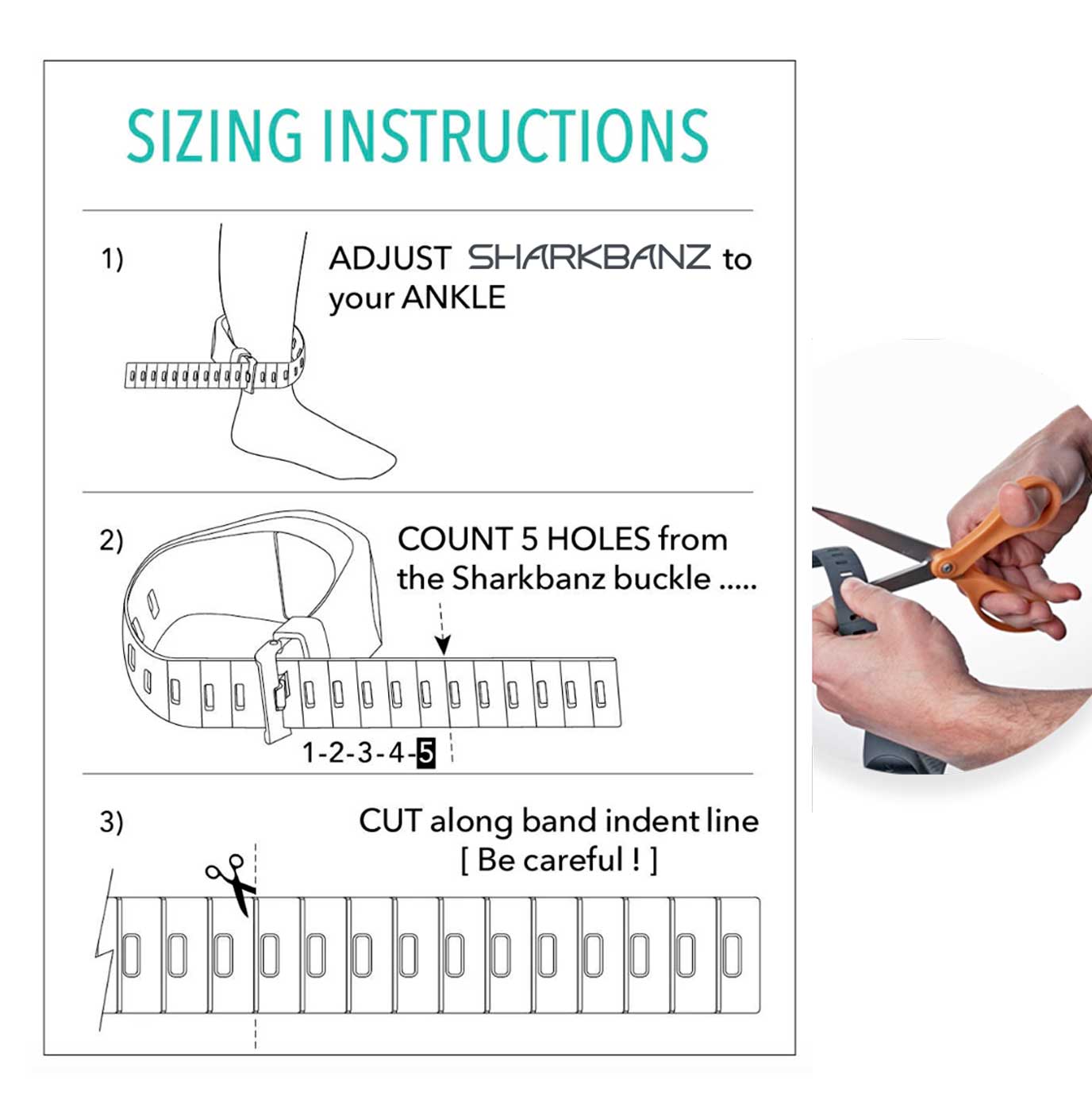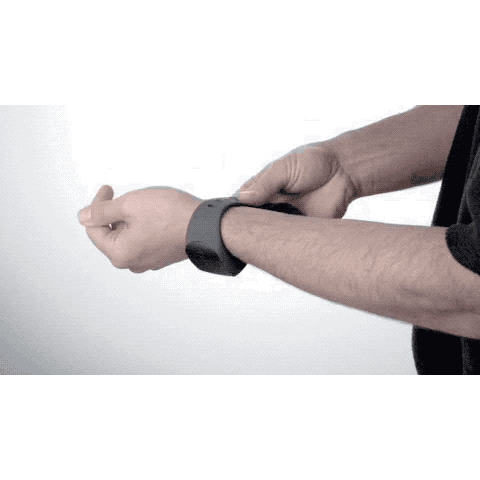 Universal Fit | AGES 5+
Ankle Sizing
* For surfers, swimmers and divers who consistently wear a wet suit, make sure to size the band while wearing your wetsuit. Think of it like a watch; some people prefer to wear the watch under their wetsuit, some on top. This is a personal preference for fit, just make sure you take it into account before cutting off too much of the band.

APPLIES TO 'SHARKBANZ 2'
Universal Fit | Ages 5+
Wrist Sizing
If you only plan to use one (1) Sharkbanz wearable, we recommend sizing and wearing the product on your ankle. However, if you're wearing two (2) Sharkbanz wearables, then sizing and wearing one on your wrist opposite your ankle with your other Sharkbanz is an excellent way to increase the deterrent field coverage.
* If you wear a wetsuit make sure to size the band while wearing your wetsuit.
APPLIES TO 'SHARKBANZ 2'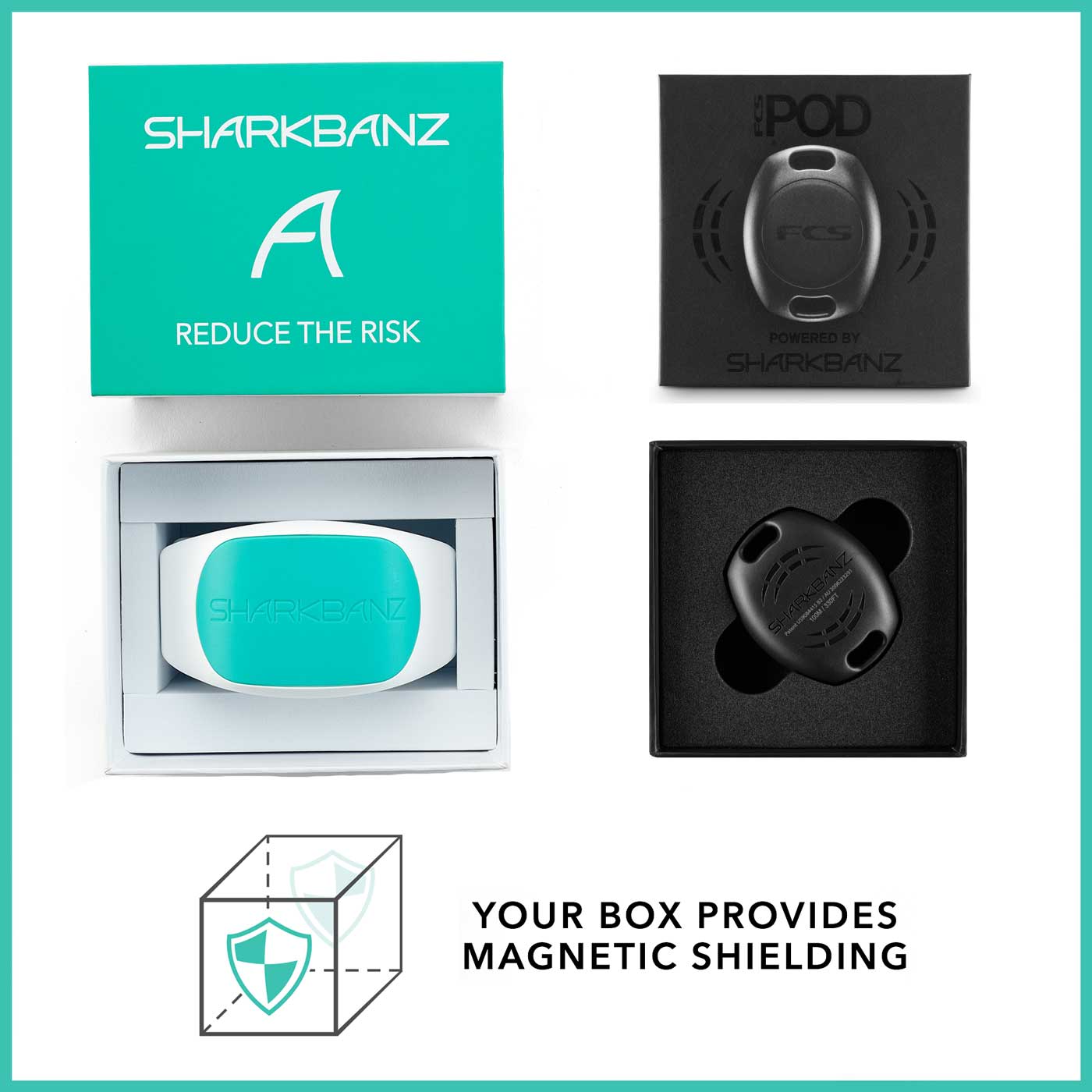 Protect Sensitive Electronics
Safe Storage
Sharkbanz use powerful magnetic technology to deter sharks. They can damage sensitive electronics and medicial devices, so keep your Sharkbanz (when outside its case) at least 24" inches (60 cm) away from items such as laptops, hard drives, memory cards, compasses, etc.
Store your Sharkbanz in its case when not in use or when in travel. Your box is a protective storage case, which includes magnetic shielding so your other devices are kept safe.
Store your Sharkbanz and the box out of direct sunlight and do not store in hot cars or sheds, as heat over 140 degrees Fahrenheit (60 degrees Celsius) can damage the magnetic tech.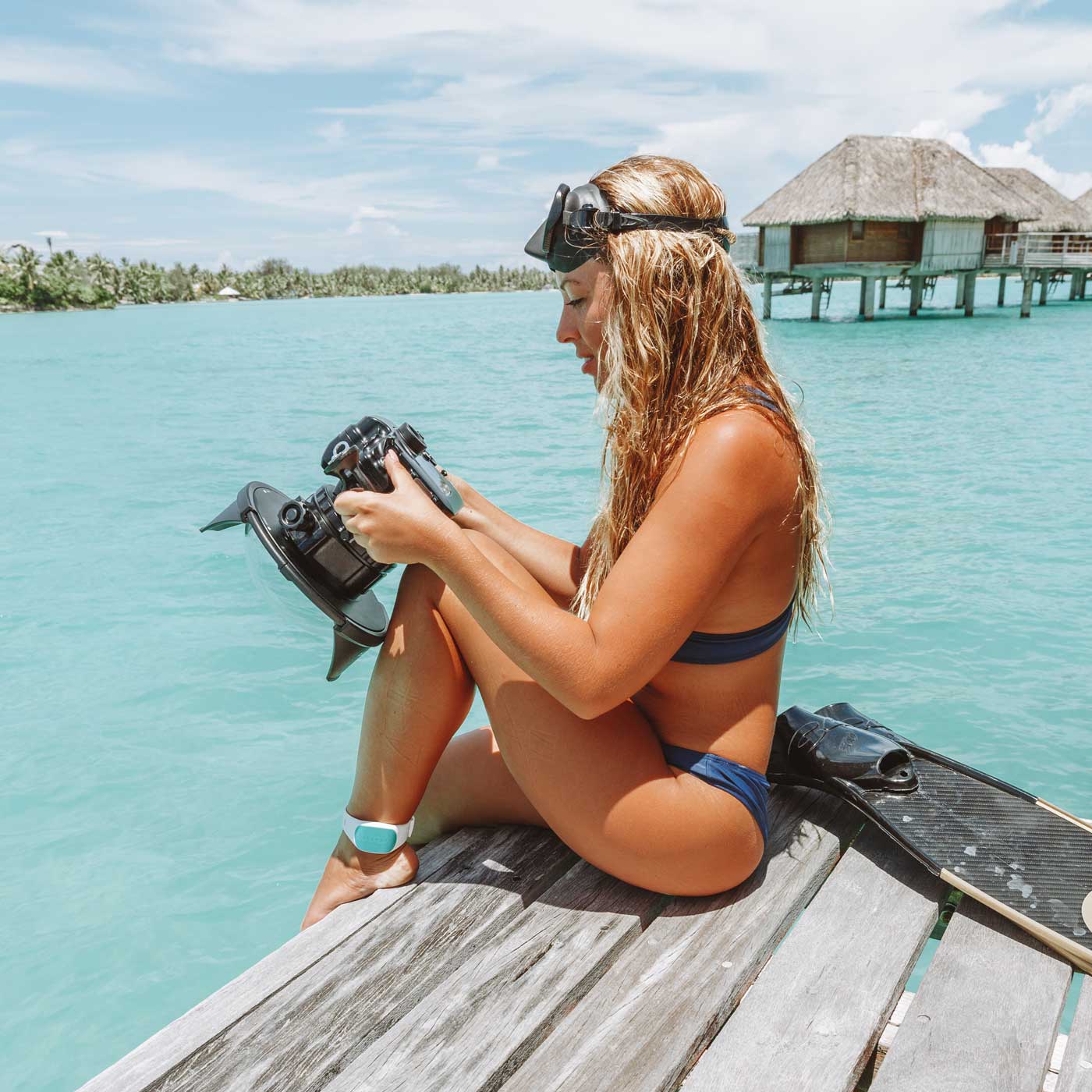 Ready for the Seven Seas
Travel
Sharkbanz should be kept in their protective case while traveling to protect electronic devices in your bags. The magnetic shielding in the box will protect electronic devices in your luggage. Always do your best to separate the Sharkbanz box from sensitive electronics, but almost anything will be safe in the presence of the reduced magnetic field when properly stored.
The TSA will not give you trouble over your Sharkbanz. To date (est. 2014) our 100,000 global customer based have traveled extensively around the world without problems. This goes for checked and carry on bags.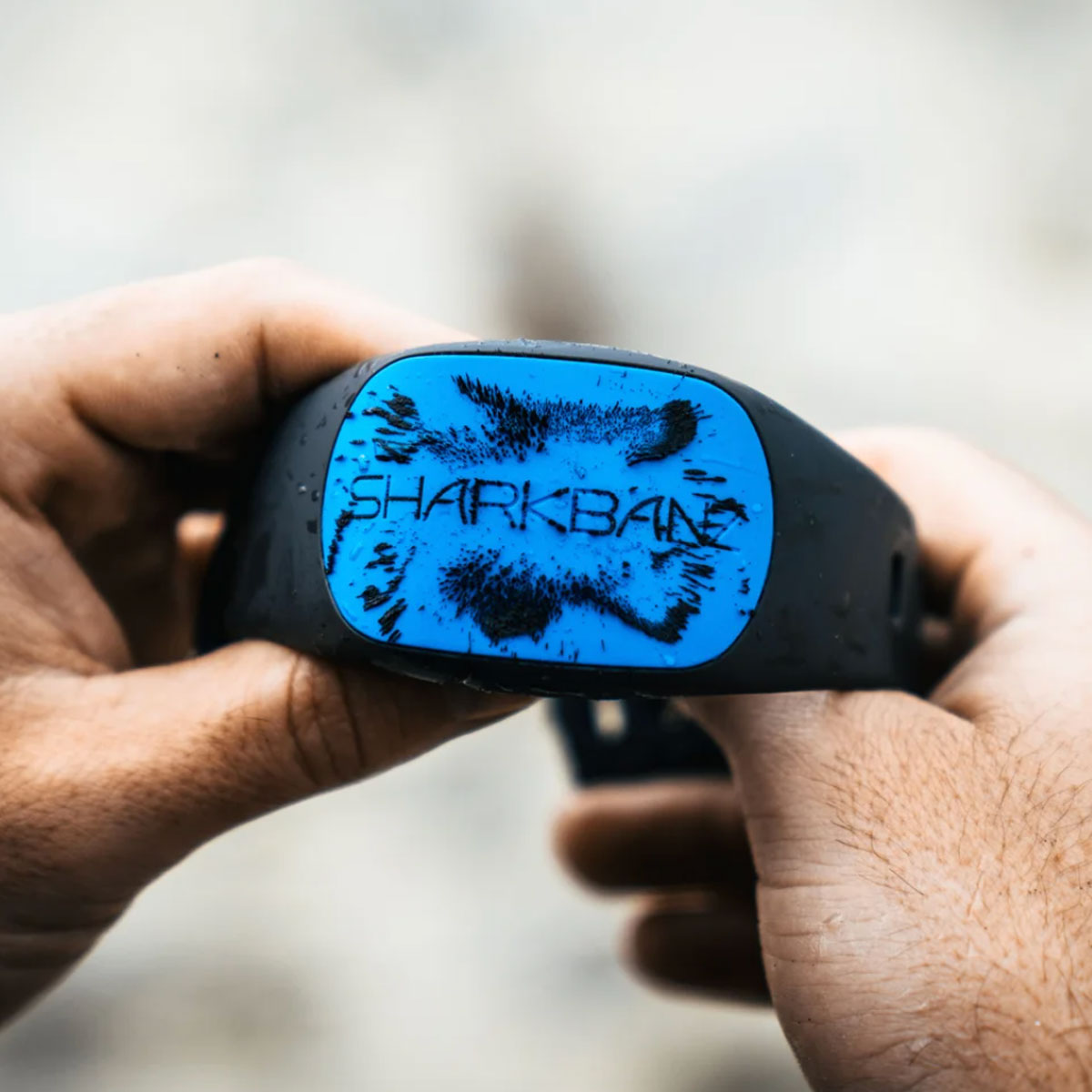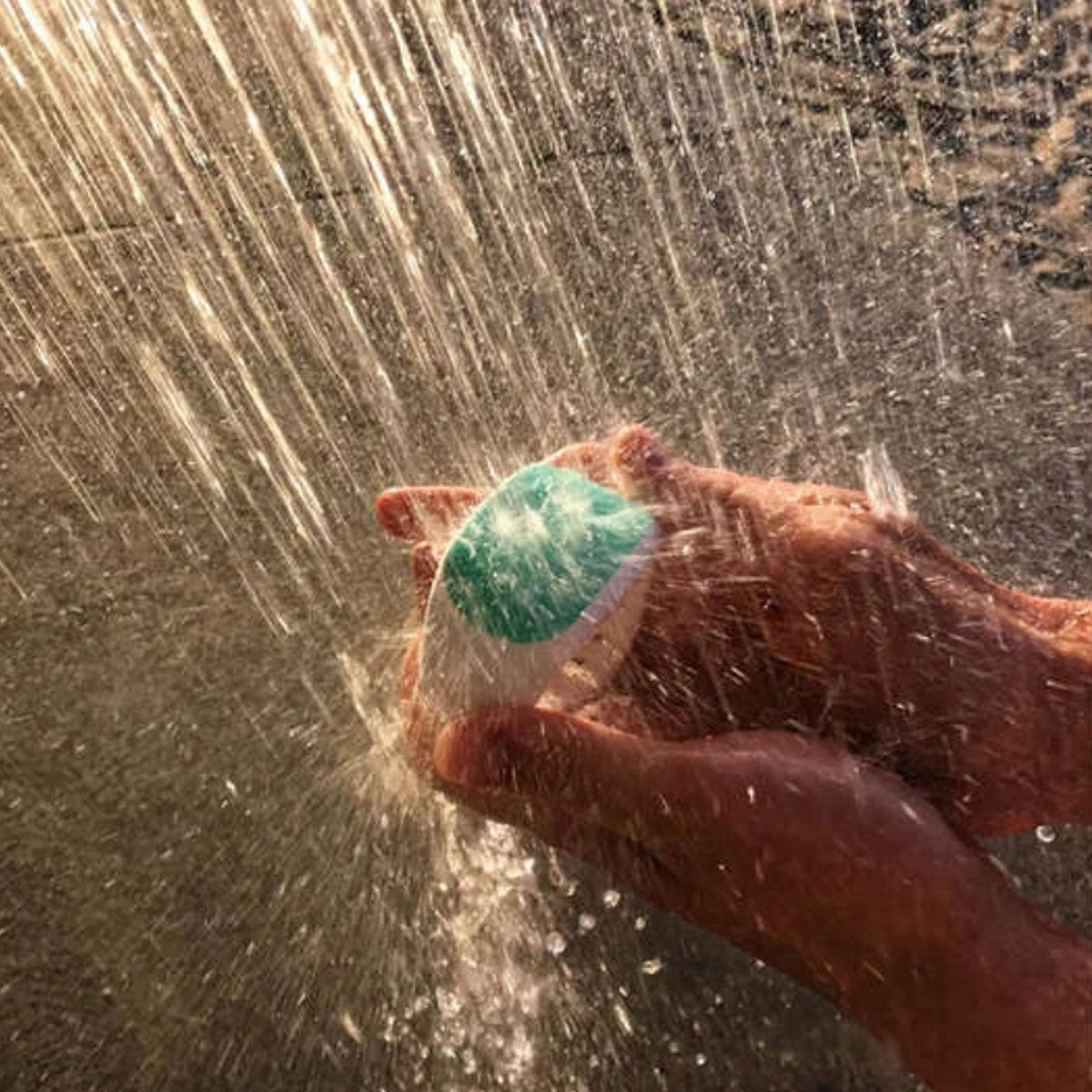 Ferritic (Iron) Particles
Ocean Particles
Please note that Sharkbanz' powerful magnetic technology can attract naturally occurring iron particles from the sand and sea. You may observe these tiny particles sticking to your Sharkbanz after an ocean swim. Because the particles are so fine, they may appear almost like a dark "goo".
Don't worry! Your Sharkbanz is not "leaking", nor is its effectiveness reduced or broke. If you wish to remove them, the best way to clean the particles off is to simply use a slightly damp or dry towel and smoothly wipe them away.
Cleaning Your Sharkbnaz
Freshwater Rinse
Much like other ocean products, to ensure the longevity of your Sharkbanz, it's helpful to take proper care of your unit after each use.
Wash thoroughly with fresh water after use. Salt water and sand will corrode pretty much anything over time. Dry and return to the Sharkbanz box.
You may notice very fine ocean particles stuck to your Sharkbanz. This occurrence is perfectly natural and OK. Your Sharkbanz is not "leaking" nor damaged.
Sharkbanz Customer Service
Still Have Questions?
We've got answers. Visit our FAQ page, or email us and we'll strive to respond within 48 hours or less.
Monday - Friday; Pacific Standard Time
SUPPORT@SHARKBANZ.COM